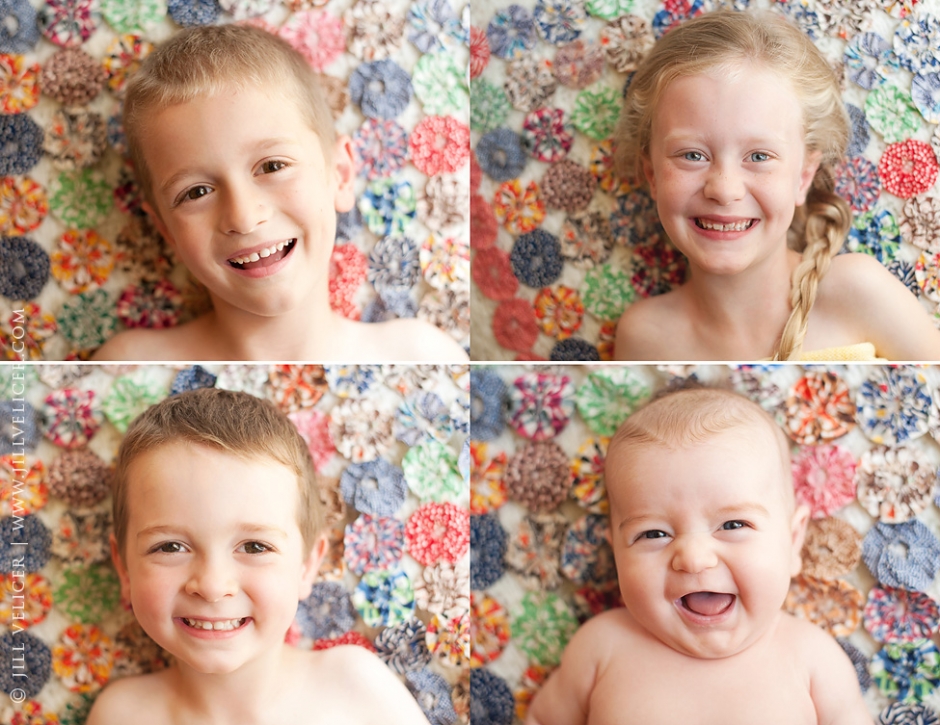 I've been photographing newborns, babies and families for 4  years .
I have been married for 12 years and have 4 wonderful children – our 6 year old boy/girl twins , our 4 year old son and a baby boy.
I was previously an elementary school teacher for 4 years before having our twins. I'm currently homeschooling our children during the school year and plan to continue (they do have social skills, lol).
 I read a lot. I always read before going to bed.
I very very rarely book sessions on Sundays because we go to church as a family and also try to reserve that day as our family day.
We have a garden in our backyard in the growing season. It is so fun growing your own food!
I am a night owl. Although mornings do come a bit too quickly when you have three children ages 5 and younger.
I'm not a fancy person (although I sometimes would like to be). Nice jeans and a top will do. I'm a fan of being comfortable.
I use exclamation marks and smiley faces a lot!!!!  I smile when I type a smiley face.
I listen to the radio almost all day. This is the  station I listen too (online and also all over the USA). KLOVE
I strive to be a devoted follower of Jesus. Nothing brings me more joy and peace.
I was a VERY shy child and teenager. I do not consider myself shy any longer. When I meet my clients I often feel like we are great friends within a very short period of time. Perhaps sharing in such amazing periods in their lives, there is a little something special in the air.
I'm a homebody. Dinner and a relaxing backyard summer campfire with friends ranks as one of my top fun things to do.
I use a Nikon D700 and a 50mm 1.4G . I previously used Canon, but I am very pleased with my Nikon equipment.
I adore both squishy curled newborn images and lifestyle photography – so I do a bit of both. I am highly critical of my own work. I desire every client to love their images.