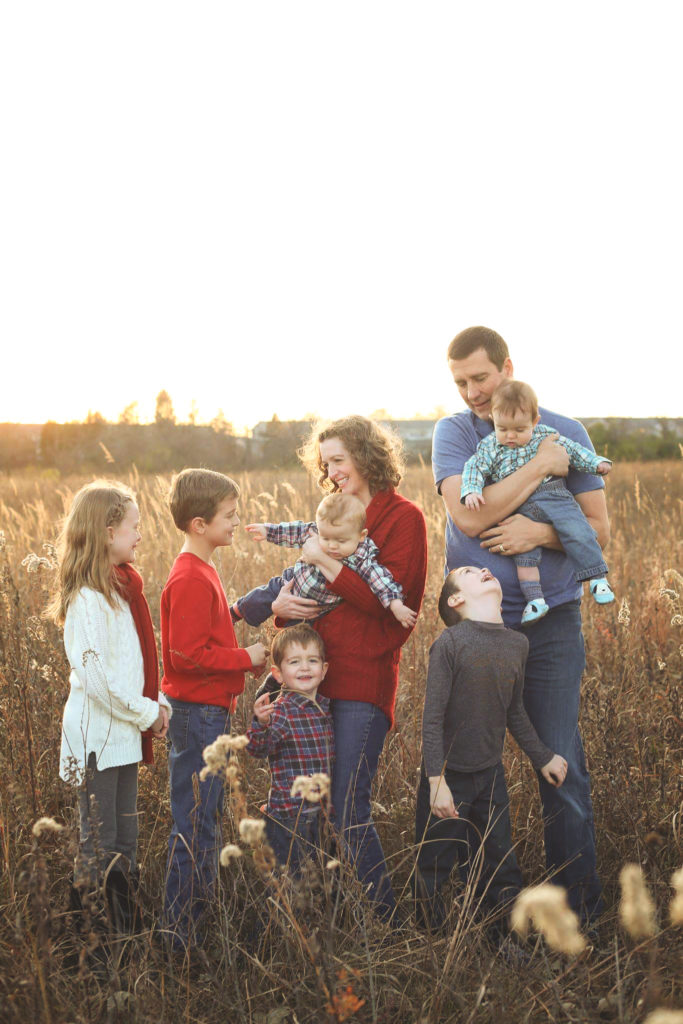 I have been married for 15 years and have 6 precious children.
I've been photographing newborns, babies and families since 2010 .
I was previously an elementary school teacher for 4 years before having our twins. I'm currently homeschooling our children during the school year and plan to continue (they do have social skills, lol).
 I read a lot. I always read before going to bed.
I use exclamation marks and smiley faces a lot!!!!  I smile when I type a smiley face. 🙂
I'm a homebody. Dinner and a relaxing backyard summer campfire with friends ranks as one of my top fun things to do.
I adore both squishy curled newborn images and lifestyle photography – so I do a bit of both. I am highly critical of my own work. I desire every client to love their images.