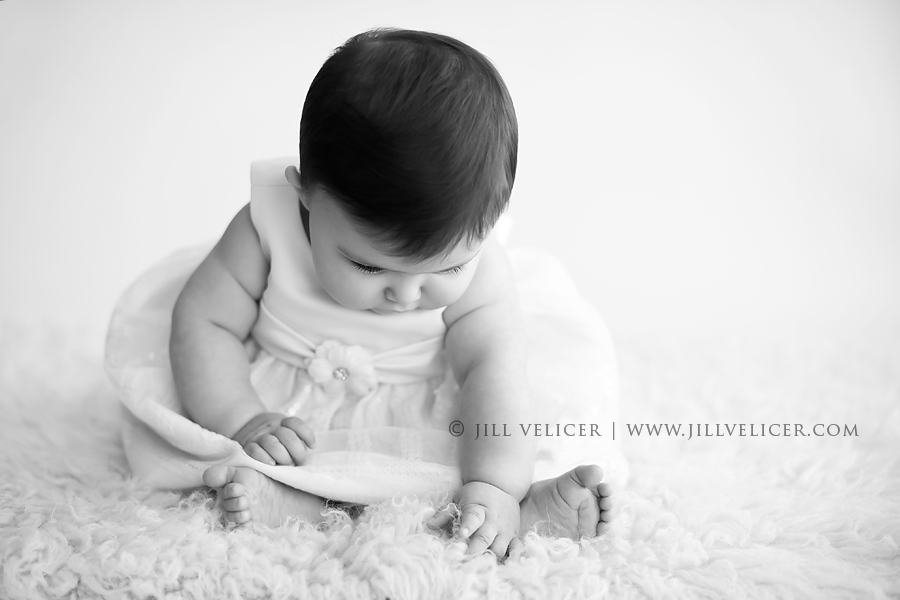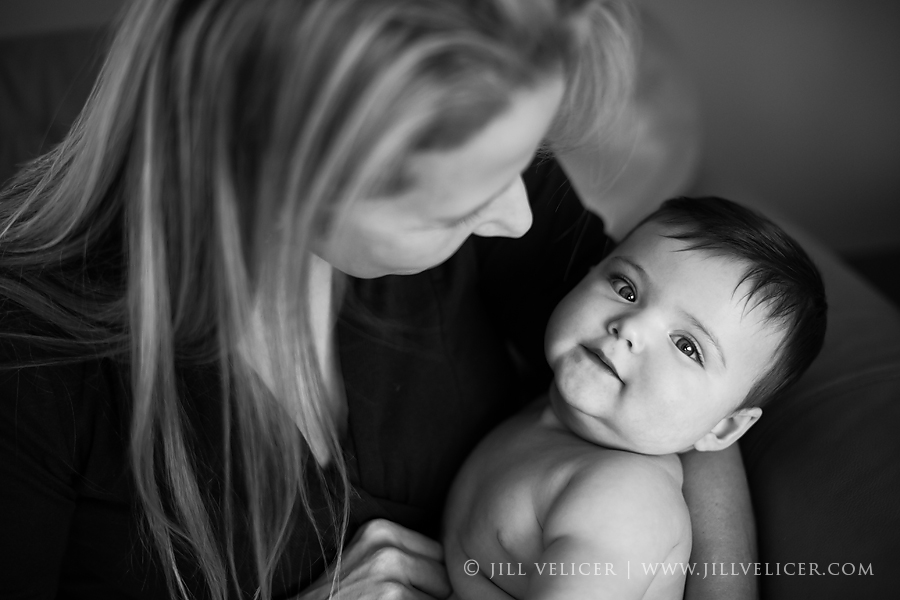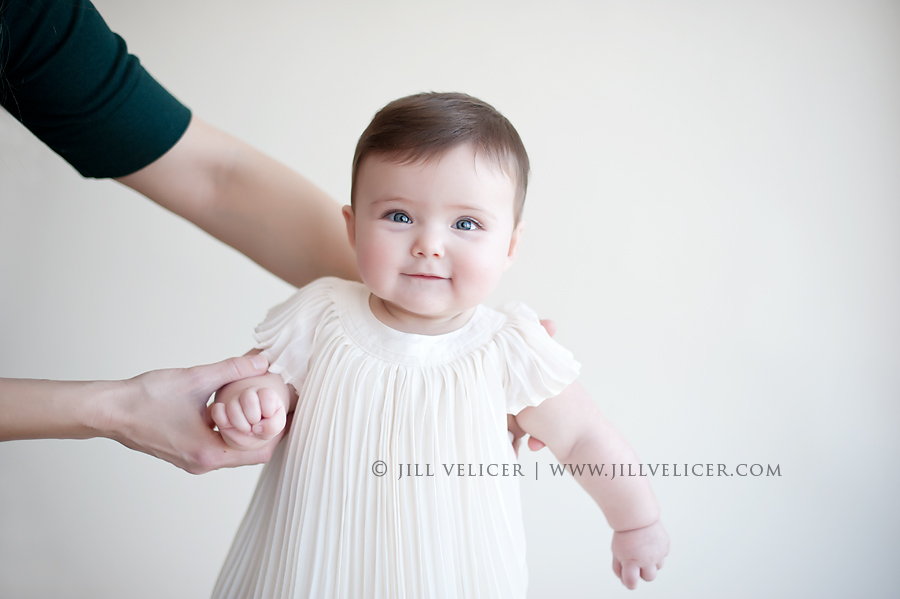 This adorable 8 month old was born early weighing under 4 lbs and look at her 8 months later. SUCH a healthy and thriving and beautiful baby girl (great job Mommy & Daddy)! I can relate to having a teeny baby – our daughter was only 3lbs 15oz (her twin brother was 6lbs 3 oz). I love her thoughtful faces and also her happy and smiley personality. She is really a gorgeous baby with her soft brown hair, blue eyes and creamy skin.
Photographing your baby at milestones is a wonderful idea. This darling is new to sitting unassisted and this is one of the best times to have a session. I recommend a newborn, sitting unassisted and 1 year old session as top priority in your child's life. Most families then choose a yearly sessions from that point forward.
Thank you SO much for taking a moment to view this sweetie's session. I so enjoyed meeting her and her family! Have a wonderful day! With gratitude, Jill
Jill is a maternity, newborn, baby and family photographer serving Greater Milwaukee Wisconsin and the surrounding areas.