I'm SO happy you've stopped by! Finding the right photographer takes a lot of time and research. You are wise to compare and contrast photographers to find your best fit.
Photography is a popular business venture right now. You have many choices when it comes to finding someone to photograph your family – from amateur, hobbyists to professional photographers. Read ahead and I'll tell you some things to look for as you view a photographer's website and begin to make your choice for a newborn, baby or family photographer. As a note, anyone can get a website and/or blog and appear to be fully in business. Just because someone has a website or blog does not mean they are a professional.
Hobbyist or Amateur photographers often offer deals or portfolio building offers, and these are great if you're on a tight budget and professional photography is definitely out of the question. I was an amateur (all pro's were at some point) for a few years before I felt solid enough in my technical and editing skill to begin to charge professional prices. We all have to start somewhere! I am definitely not trying to speak poorly about those that are learning. My guess is that anyone with the driving passion to be a professional is trying their hardest (and probably being too hard on themselves in the process).
But. . . you get what you pay for. When you hire a professional photographer with a solid reputation, high-quality heirloom products, artistic vision, professional editing and appropriate rates/pricing, you can relax and just be excited about the session.  And since quality, custom portraiture does require an investment, it is important to consider:
1. Am I prepared to pay a higher amount to insure that my family, newborn, baby, etc is photographed professionally? 
2. Will a reshoot be possible? For many occasions like sleepy newborn images your window of time is small. You do want a photographer who is experienced in whatever you are hiring them for. 
3. Is the event I am capturing important and special and time-sensitive? If so, you need a photographer who can provide the best the first time around.
The right photographer should meet criteria such as: technical skill, editing skill & style, price &  available products and reputation.
Photographic skill (in-camera)
Some key things to look for when you are viewing a photographer's portfolio (website of sample images).
1. Do they know how to get the correct exposure in the camera? A professional photographer will know how to work their camera like a ninja (I'm not kidding).

We can set our manual dials quickly to get the look we want correctly in-camera. We have so much experience that we can quickly get the best exposure possible to capture those moments during your session. When images are overexposed or underexposed they will have a definite look to them. Here I have purposely edited my correct-exposure images to appear under or over exposed.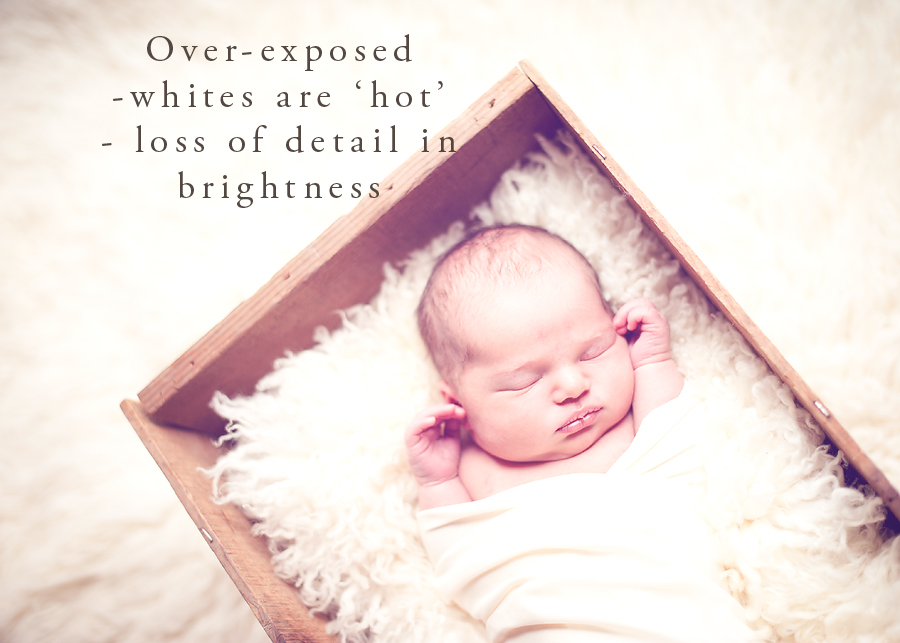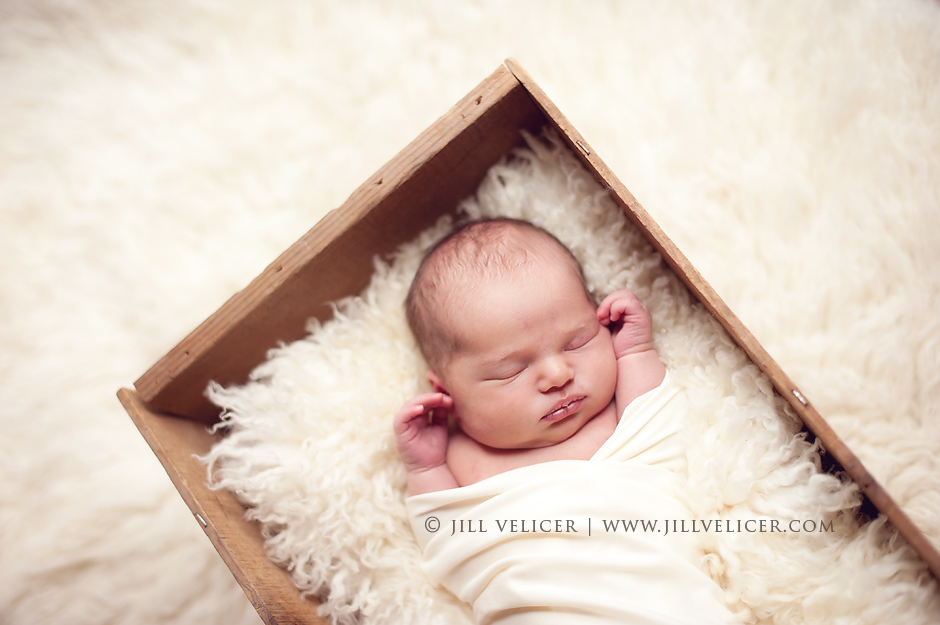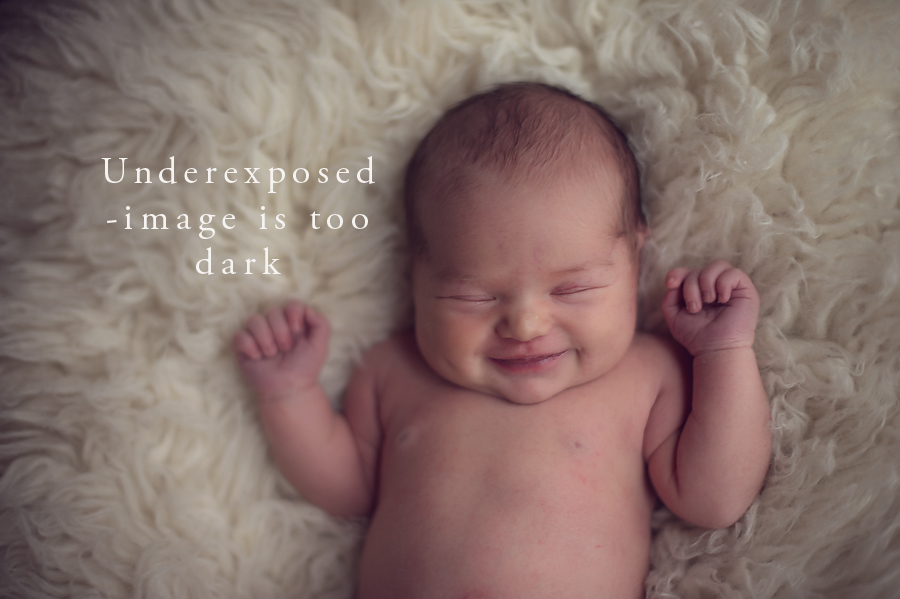 2. Are the pictures in focus consistantly? This is a big one. Many professional photographers know how to 'shoot wide open' where the background is blurred and the focal point is in focus (this is a sign of skill).  But, if you see a portfolio of images that are often out of focus, then you can't be sure your images will be in focus either. A slightly out of focus image might look possibly 'okay' in a 4×6, but if you plan to enlarge the unfocused image will look much much worse. This is an example of an in-focus image shot wide-open (blurred background).


Price
1. You may be surprised to see professional photographers charging an average of $40 or more for one a la carte 5×7 print when you can purchase one at a chain studio for much less. Professional photographers spend a lot of time on each individual client (because you deserve it!). We spend time in consulting, emailing, preparing our gear and materials before your session, travel (if we're on-location) to your home or location, downloading files, editing files, preparing your order for the lab, ordering your prints, packaging your order, delivery/shipping. This translates into possibly 10-15+ hours on your session alone. Then we have business taxes and insurance as well. So while it may be tempting to consider lower pricing, a professional photographer shouldn't be compared to a chain studio  or a store print cost since we provide a custom experience and aren't merely putting you on an assembly line. You are paying for time, skill, and customer service for the very best experience possible. When you look back on your session, you'll not only have the products you paid for, but also the memories of the experience.
* note – photographers often offer savings in their collections and/or discounts of additional items if a collection is purchased. This is a great way to have a great experience and fabulous products.
2. Professional photographers have access to the best quality products. Amateur or semi professional photographers do have access to some nice labs, but a professional should have sought out the top quality products. These are often much more expensive as well and adds into the higher cost for the products. It's important to consider whether or not you want a great finished product that will last long enough to pass on down to your children (or even your children's children). For example, cheap on-line gallery wrapped canvases are printed with optical brighteners which will turn yellow with age – and cheap canvas is likely to chip, crack and warp with heat and humidity.
3. A photographer who is charging $150 for the session and all images on a disk is not going to be in business for long. That photographer is not even working for minimum wage after his/her time, effort and money. You want a photographer who will be able to deliver the promised items and not be out of business within a short period of time. For example, a hard-cover fine art album (also sometimes called a coffeetable book) can take hours of design work to prepare for print. You are paying not only for a top product, but also the expertise and time of the photographer's design and editing work.
4. Does your photographer have reliable quality gear? A professional has likely invested tens of thousands of dollars on their photographic gear, computer equipment, continuing education, hard-drives, props, sample products, etc. This is not an inexpensive business. lol
Editing Skill and style
1. Can the photographer compensate for your baby's skin if they are very jaundiced or ruddy? When I was an amateur photographer, I was still struggling to achieve this skill in editing. This is an example of a jaundiced baby (slightly enhanced) and edited skin tones.


2. Does the photographer over smooth the skin? This is where your own personal taste will come in and you must match a photographer's style to your liking. Personally, I will edit out fingernail scratches, baby acne, color-correct for jaundice or red skin and a very small amount of smoothing the skin. But, I prefer the skin to have a natural look to it vs pretending the baby is ready for the next cover of Vanity Fair magazine (the fakeness of the magazine world can begin right at birth!).

I like my newborns to look like newborns (minus the scratches and little acne that flared up the night before I arrived! lol)



3. Does the photographer have a style such as a true life-like color, black and white or vintage? Make sure you like what you see!  If they shoot in color – do you like their color?
*p.s. Photography has fads that come and go depending on the photographer's style. Black and white images with 1 part of the picture in color is a common beginner sort of editing style. Most professional photographers have not edited in that way for quite a number of years.


Reputation (and a bit of photographic style)
1. Does your photographer have reviews that you can read? Have you heard good things from other past clients about this photographer about their personality, service, skill and products?
While we're at it… here are some newborn photographer reviews (wink wink)

2. Does your photographer have extensive experience with newborns? Babies? Children? As a photographer that specializes in newborns, I am confident, calm and comfortable with even a crying newborn (really doesn't happen much at all). I've even been peed and pooped on – doesn't phase me (hey, I've had three of my own babies!).  Is your newborn photographer gentle with posing babies? Is the photographer putting the newborn's safety above all else? Is he/she good with toddlers and children? Click to see more professional newborn images.
*photo credit below to Simply by Suzy  of myself at a newborn session. wow. My hair was very unruly  that day. Who am I kidding? Curly hair has a mind of it's own! lol


3. Do you see people in their portfolio who look calm and comforable in front of the camera? Does the photographer show images in which the client's feel free to express themselves?
To see more maternity pictures.


4. Do you want to see connection? A story in the images? Do you want to remember only what your family looked like or what life was like at this time in your lives? My style captures the beautiful loving connection between families. To see more family images click <—–.




I hope this has helped shed some light on what to look for when you are searching for a photographer.  If you have any additional questions for me or are interested in booking a session,  please feel free to send me a message! Thank you!


Jill Velicer is a maternity, newborn, baby and family photographer serving Greater Milwaukee, Madison and Appleton Wisconsin areas.